We're all indulging in more TV right now, but it's time to stop binging Tiger King and start enjoying some classic movies, especially ones that go perfectly with a glass of wine!
We've matched our favourite wine movies with some of our favourite Great Southern wines. Indulging in a romantic war movie? Grab a complex, bold Cab Sav. Laughing your way through a vineyard comedy? It's time for a glass of fine Pinot.
Watching these movies with a glass in hand is guaranteed to bring a smile to your face. So, it's time to crack open a favourite bottle and settle in with one of these brilliant wine movies.
A Walk in the Clouds (1995)
This romantic drama is regarded as one of the best wine movies ever made. It is set in Napa Valley shortly after WWII. A soldier who has just returned from war returns to a strained marriage. He heads to Sacramento in search of a job where he meets another woman whose family owns a vineyard. If you like love stories and wine, this is the film for you. We'd recommend the bold and complex 2014 Reserve Cabernet Sauvignon from Rising Star Winery.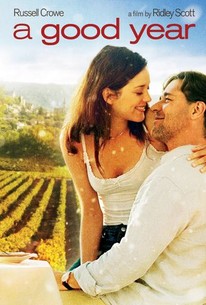 A Good Year (2006)
This romantic comedy is about a British investment broker that inherits his uncle's vineyard and chateau in France. As he tries to renovate the estate to be sold, he becomes accustomed to a new laid-back lifestyle and falls in love with a local. We'd recommend pairing this light-hearted film with the crisp and vibrant  Omrah Crossing Rosé.
Sideways (2004)
This comedy-drama follows two middle-aged male friends on a week-long road trip through California's wine country just as one is about to take a trip down the aisle. This movie was nominated for 7 Golden Globe Awards winning Best Motion Picture – Musical or Comedy and Best Screenplay. You'll find that throughout this movie, one of the main characters is a big fan of Pinot Noir. In his honour, we recommend enjoying this film with a bottle of Harewood Estate Denmark Pinot Noir.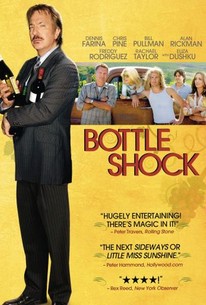 Bottleshock (2008)
This comedy-drama follows a British expatriate and wine shop owner as he heads to Napa Valley for 'The Judgement of Paris', where the Californian wines beat the French wines in a blind taste test in 1976. This was a pivotal moment in the wine industry as it paved the way for today's global wine market. We'd recommend watching this film with the bright and delicious 2018 Singlefile Great Southern Chardonnay.
Chocolat (2000)
This movie follows the story of a mother, Vianne, and daughter, Anouk as they open a quaint chocolate shop in a small French village during lent. Met with some resistance, this duo eventually win the townspeople over with their confections. This movie was nominated for 5 Academy Awards and 4 Golden Globes. Best enjoyed with a bar of chocolate and Merlot from Yilgarnia Wines.
Ratatoullie (2009)
This lovely, light-hearted film is a perfect movie to watch with the whole family. It follows the story of a French rat who is obsessed with fine cuisine and is especially talented in cooking! After a series of misfortunes, he partners up with a clumsy chef to save the restaurant! The kids will love it and so will you, especially with a glass of 2019 Sauvignon Blanc from West Cape Howe Wines.
The Parent Trap (1998)
This romantic comedy is perfect for family movie night. It follows the story of identical twins who were separated at birth once the parents divorced. Years later, the girls met at summer camp and decided to switch places, one heading off to live with the mother in London and the other with the father on a vineyard in Napa Valley. In honour of the daring duo, we'd recommend the 3 Devils Shiraz 2018 from Gilbert Wines