We love wine, and we love anything that makes drinking it even more special. It's been a tough six months, so we know lots of you are really enjoying elevating your dining and drinking at home – so we thought we'd round up our favourite wine gadgets that you need to add to your stash in 2021. And if you don't feel like treating yourself, these are perfect to add onto your Christmas list!
The Great Southern is famous for its Riesling and becoming a globally recognised producer of this delicate, crisp varietal. This wine should be served chilled, which can be tricky to maintain on a sunny day in Australia! Enter – wine pearls. These pearls are filled with a glycerine core and covered in a food-safe stainless steel body.  Keep them in the freezer and when it's time to open your favourite bottle of white, simply drop a couple into your glass to keep the wine beautifully chilled.
Wine aerators make the wine taste and smell better, there are no two ways about it. By encouraging oxidation and evaporation, wine aerators open up a wine's taste and aroma. If you're a fan of red wine – this is a must-have for your wine cellar. There are heaps of styles to choose from including handheld, in-glass, pourers and even electric aerators!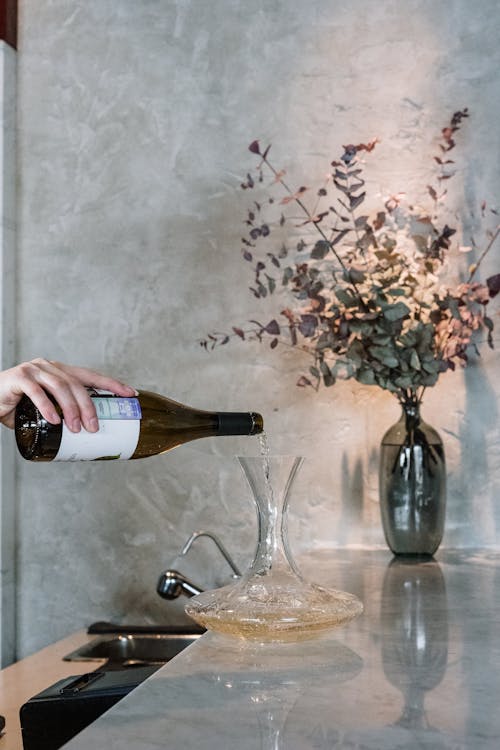 If you like enjoying just a glass or two at home and then leaving the rest for another evening, the Air Cork is for you! This innovative product provides an airtight seal no matter how much wine is left in the bottle and it's designed so you can actually see it working from outside of the bottle!
This nifty product helps cool your wine down quickly, without affecting the taste. This is actually an aerator and a chiller in one and it has a convenient pour-through feature which enables you to serve wine easily and elegantly. Simply pour out a glass as you normally would, and enjoy the pleasures of all other Corkcicle Air benefits!
A decanter isn't a new product in the wine world, but they have certainly come a long way in the last few years. There are so many styles available, so there's sure to be one that fits your décor and suits your own personal taste. Not only do different decanters to different things – from aeration to improvING the look when you pour – they also come in a huge array of materials and shapes. If you love wine and love entertaining, a decanter is a must-have to impress your guests and really make the most out of your wine.
These double-walled glasses help maintain the temperature of your drink, perfect for keeping your white and rose wines chilled and stopping your reds getting to warm on a hot day. There are lots of designs to choose from, and the bonus is, these work just as well to keep hot drinks hot! So you can still use them in Winter and keep your mulled wine or hot toddy nice and toasty!
Whilst popping a bottle of Champagne is normally the time for a big celebration, sometimes it's nice to enjoy a glass of bubbles on a Friday night, just because! If you want to indulge in just a glass, you need to use a good quality champagne stopper to avoid the rest of the bottle going flat. This OMO stopper can keep wine sparkling for two whole weeks – and we just love the rose gold design!